At this time, many Veterinary Hospitals have been established, both private and at universities that have Veterinary study programs as teaching hospitals. To anticipate this, veterinary profession education must also provide competency in animal hospital management to meet the needs of stakeholders in the field. Animal Hospital Management materials and practices will be given to profession-level students in animal hospitals that have met the standard of their facilities. One of the animal hospital is at drh. Nugroho Animal Center 1, located in Imam Bonjol Street No. 184, Sekayu, Central Semarang, Semarang, Central Java.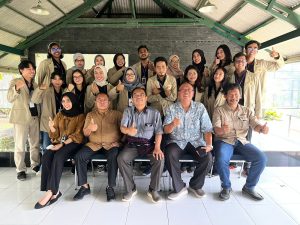 The curriculum in Animal Hospital Management includes: Animal hospital management theory and Mechanism of animal hospital management practice. There are 8 fields that co-assistance students have to work on, such as: financial, human resources, laboratory, medical recording, hospitalization, radiography, surgery, and pharmacy. At the end of the series of activities, the co-assistant students will be assessed from attitude aspect, understanding of the administration, finance and HR, pharmacy, laboratory, and patient care, also the implementation of the seminar, that assessed from several aspect, such as: mastery of the material, presentation, discussion skills, behaviour and appearance during the presentation.
It is hoped that this activities can enriched the knowledge and capability of the students to have the professional traits in becoming a vet, and also can grow the entrepreneurship from the students.