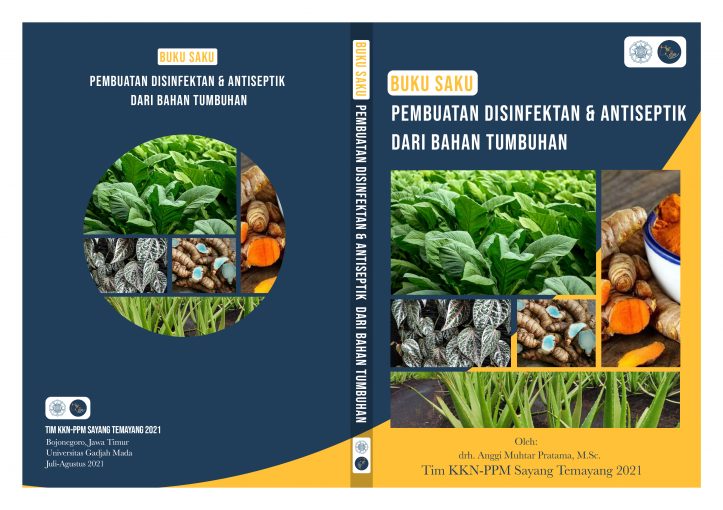 For the sustainability of the handbook work program, KKN-PPM UGM "Sayang Temayang" held a socialization on Thursday, August 5th, 2021, through a Zoom Virtual Meeting. This socialization was attended by the youth organization and farmer groups from Jono Village, Temayang District, Bojonegoro Regency. The event discussed several things, including socialization of making antiseptics from herbs, socialization of Desa Apps, along with the release and the introduction of a handbook titled "Pembuatan Disinfektan dan Antiseptik dari Bahan Tumbuhan" for the participants.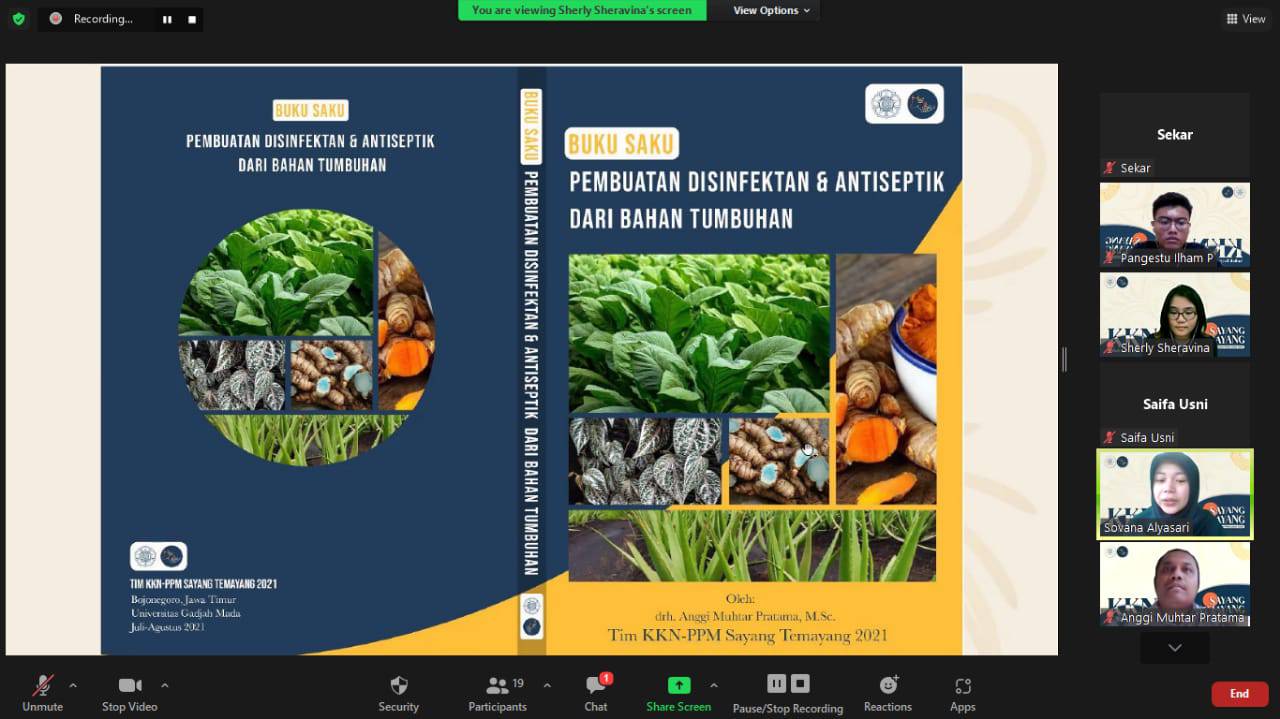 The increasing need for disinfectants and antiseptics as a component of preventing the spread of Covid-19 has motivated the KKN-PPM UGM "Sayang Temayang" team to compile this handbook. The Handbook was compiled as a collaboration from the students of Medika Cluster and Agro Cluster along with the Field Supervisor, drh. Anggi Muhtar Pratama, M.Sc. The Coordinator of Medika Cluster, Sovana Alyasari, said "One of the reasons we create this handbook is because of the willingness to go back to nature, from nature and for nature. In addition, this handbook aims to reduce the use of chemicals in disinfectants and antiseptics. It is hoped that the handbook can provide new knowledge on making disinfectants and antiseptics using alternative materials."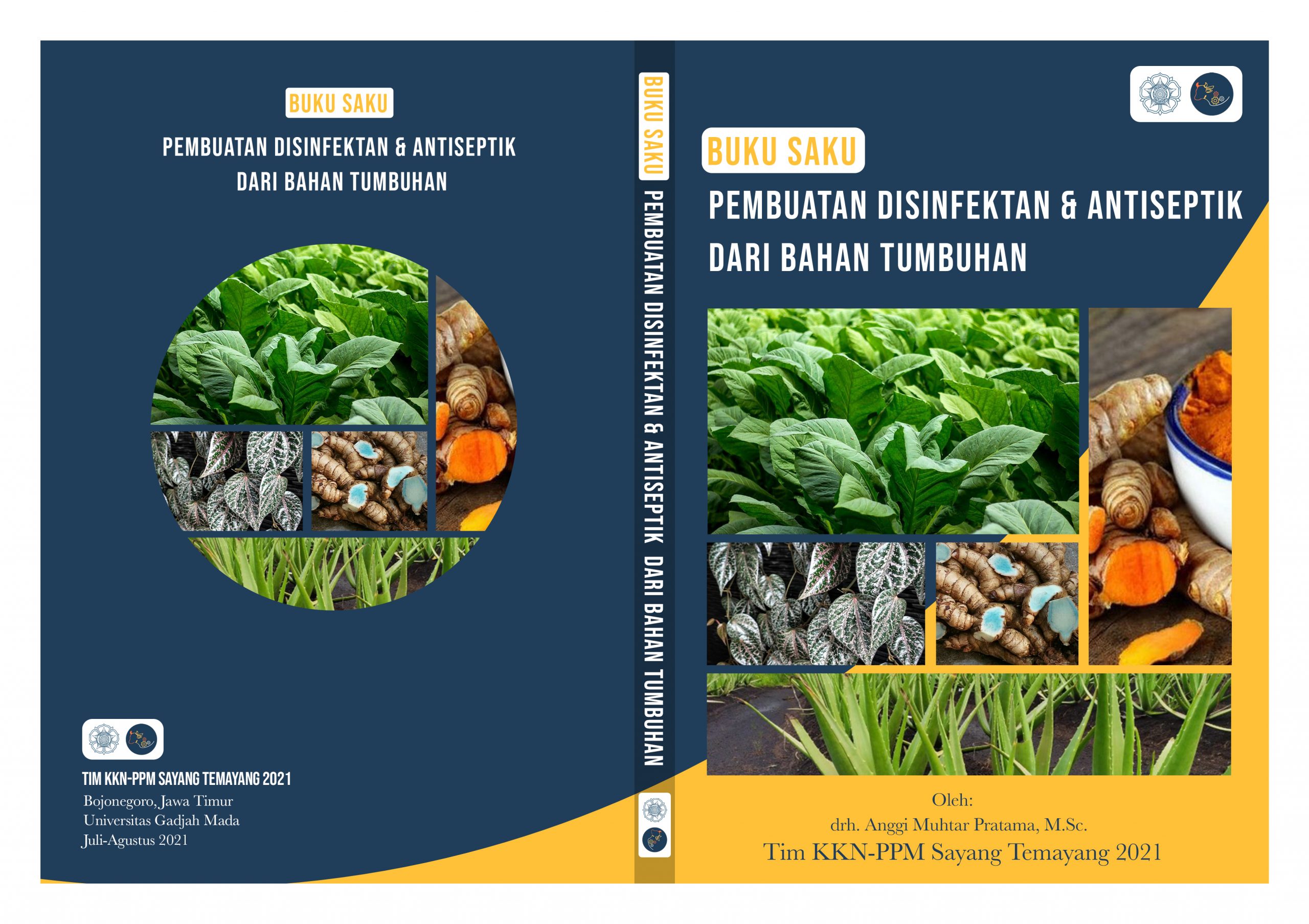 The handbook includes information about the types of herbs that can be used in making disinfectants and antiseptics, how to make them, and the usage guidelines. For now, the handbook is in the process of getting ISBN certification. It is hoped that the process will go smoothly so that the handbook can be legally distributed and reaches many communities.