The signing of cooperation agreement between Faculty of Veterinary Medicine Universitas Gadjah Mada and PT. Eka Farma was held on 3rd May 2023, at drh. Nugroho Animal Center 2 (Kalipancur Central Park), Semarang. The aim of this event was to legally formalize the cooperation between the 2 sides. It is hoped that in the future, another cooperation will be established in the field of business and especially education.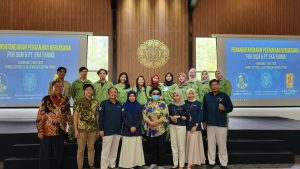 On the event, Vice Chancellor for Education and Teaching, Prof. Dr. Wening Udasmoro, S.S., M.Hum., DEA., Vice Chancellor for Student Affairs, Community Service, and Alumni, Dr. Arie Sujito, S.Sos., M.Si, the Dean of Faculty of Veterinary Medicine, Prof. Teguh Budipitojo, DVM., M.P., Ph.D. and his ranks, invited guests and also students of undergraduate and veterinary profession education study program of Faculty of Veterinary Medicine were present to witness a historic event between 2 influential institutions in their respective fields.
The series of event started with a visit to all facilities in drh. Nugroho Animal Center 2 (Kalipancur Central Park), such as cowshed, stable, goat/sheep pens and aviary. There were also dormitories used by students to stay during the practicum or co-assistant implementation.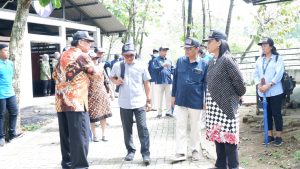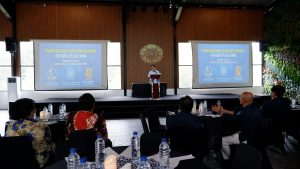 Author: Alvin